Top Planners To Achieve Goals
Get more organized is one of the resolutions people make at the beginning of every year, learn how and stay organized has become easier to accomplish when you work hand in hand with a personal planner.
Top Planners To Get You Organized
This list of top planners will help you to pick the right one for you, once you start working on it you may find how easy it is for you to plan your next month, week and day.
---
Filofax Co22386-2017 Personal Organizer
This is a compact original weekly personal organizer from Filofax, it's perfect to mix your personal and business life in one planner.
It comes with a six rings binder, its weekly layout is over two pages.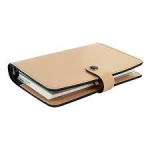 It has slots for business cards, credit cards and other cards; you can keep on it a small note block to take notes while you attend to meetings or just to take notes and write down your thoughts.
It comes with a section for contacts, pages for to do lists and index tabs, this planner measures 6-3/4 x 3-3/4 inches which makes it perfect to carry with you in your purse or bag

---
Day-Timer Starter Set Organizer
If you're looking for an undated monthly and weekly organizer for your busy personal life or for work this may be the one you're looking for.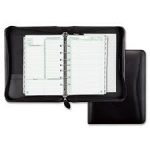 It comes on zippered bonded leather number from Day-Timer. It's size could seem small (5-1/2 x 8-5/8; 6- 1″ rings)
It's paper is made of 50% recycled and its binder is made with 75% recycled leather fibers.
It has 12 monthly undated tabs; tabbed address/phone directory, lined notepad, reference pages and page locator.
Customer reviews say they this planner is great and it will help them to get organized but wish it could lie flat.

---
High quality materials, pages paper that won't bleed when you work with fountain pens or markers, comfortable A5 size that make of it easy to carry with you every day in your bag or purse.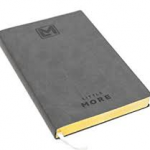 Thick ivory colored paper, strong binding that allow you to work on it as it opens well while you work on it, a ribbon marker that will help you to find that page.
Every day is divided in 5 blocks to help you to work better to plan every perfect day to achieve your goals.
An undated agenda, to start working on it anytime.

---
A5 Daily Planner Calendar and Journal.
The A5 Daily planner is an all in one and well organized.
256 pages in A5 size with durable cover.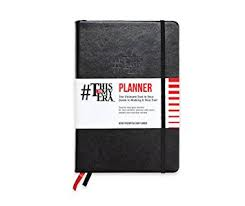 100 g ivory colored paper.
90 undated day planner, 100 + inspirational quotes, elastic closure strap, 2 book marks, and numbered pages.
Work to set your goals on this planner with S.M.A.R.T goals setting system, unlock your potential when you work on long, medium, and short time goals, you will get month and week page review so you can check on how good you're doing to achieve your goals and improve your life.
While you work on your productivity you'll be working also on living your life with gratitude and spirituality.
Customer reviews make of this planner a favorite with 5 stars on Amazon.

---
Erin Condren 2020
This planner may be the one you're looking for to get organized, it's size 8″ x 5″ and its vertical layout will help you to write down everything you need.
It comes with two pages of goals setting, 10 pages of lined pages, eight pages of dotted grid pages, six pages of blank pages and much more.
The planner comes with two pages month calendar, January – December 2018, and weekly spreads for each week of the month.

---
Panda Planner – Best Daily Calendar and Gratitude Journal
If you're looking to work on planning your days with gratitude to increase productivity and happiness, this planner has a scientific approach to help you to work with strategies to set up your goals and plans so you can work on your daily tasks to achieve your goals.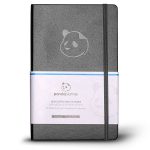 It's an undated planner to help you to start working on it anytime you're ready, you don't need for next year to start.
It has monthly and weekly sections to work on productivity and prioritize your activities to get a work/life balanced life.
When you buy this planner you don't only get the best tool to get your life organized but you'll get 7 free e-books and a video to improve your productivity, get rid of procrastination and anxiety and get everything done to achieve your goals.
One of the big favorites planners to work hand in hand to get better results in life according to customer's reviews on Amazon.

You can read a full review here.
---
Wawoo Personal Daily Weekly Monthly Planner Calendar Organizer.
The Wawoo Personal Daily Weekly Monthly Planner is a cute and modern design with motivational quotes to help you to get the best of life.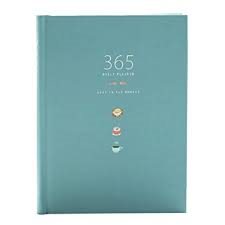 Relax because with this planner you can focus on task you need to work on every day and you'll achieve your goals.
13 x 18 x 2 cm and with a weight of only 340 g; makes it a planner between A5 and A6 size, easy to carry it with you in your bag or purse.
155 pages that will help you to get everything under control, 2 double spreads of yearly planning, 12 double monthly spreads, 155 pages with 2 days columns with 15 lines.

You can read a full review here.
---
The Clever Fox Planner
If the planner cover is bright, it's easier to find it! This planner will help you to keep working on it for longer time, the pages are undated and categorizes your day into five key areas:
Productivity
Passion
Motivation
Happiness
Focus
This is the perfect planner for everyone who needs more guidance than the Bullet Journal system provides, but with enough freedom to add on the planner anything you want to add.
You'll be happy with its cover and paper quality!

---
Day Designer, Weekly And Monthly Planner
You'd love to start your day with the three top priorities for every day aligned to your goals.
Its beautiful cover will invite you to keep this planner on your desk all the time, its pages are beautiful designed, it will help you to keep everything well organized, it has pockets to help you to keep tickets and small paper in them.
Plan your days and events and keep track of them.
Some of its features are:
The big picture
Set your goals
Day designer
Stay on Course

---
Lemore Weekly and Monthly Planner
With over 2 K times bought on Amazon, the Lemore planner has become one of the favorites for many!
One of its best feature that everyone love is the thick paper that will invite you to write and even to do some doodles on it!
When life gets busy and you don't have enough free time to work on the design for the Bullet Journal, this planner will be the one you want to have in your hands to help you to keep everything on track while you build the life of your dreams.
Don't let you to get disappointed when you get it, it might looks like it's a heavy planner to carry with you most of the time, but it's because its paper high quality.
It's the perfect planner for planning, write down your strategies to work on and take notes!

---
Productivity Planner
The Productivity planner is designed off the Ivy Lee Method, it will help you to work on every day into three sections:
Most important
Secondary
Additional tasks.
Get focused and avoid procrastination, become more productive every day, plan and review your week.
It's size makes of it the perfect planner to carry in your bag all the time!
This planner will help you to get everything done on time!

---
What is a Personal Planner?
Is a small notebook or binder that is designed to be portable, so you can carry it with you most of the time, it's a tool to help you to get organized, it can has different sections as:
Personal information
Calendar
Diary
Address book
What is the purpose to have a Personal Planner?
It will help you to get organized not only on your professional life but also in your personal life. As you work on it, you can mark down any appointment, specials days and events.
You can also work on it to write down your short, medium and long term logs and make the plans and strategies to achieve your goals.
What are the different planner sizes?
You can find the planner in 5 different sizes:
Pocket = 81mm x 120mm.
Personal= 95mm x 171mm.
A5 (Half A4 page size) = 148 x 210mm or 5.8 x 8.3″ (used in Australia & the UK)
Half letter size = 5.5" wide x 8.5" high (used in the USA)
Classic (medium) = around 7" wide x 9" high (or 7″ wide x 9.25″ high for the Happy Planner)
Which is the best personal planner?
You might need to try a few of them before you find the right planner for you. Planners are made similar and you can find on most of them almost the same features as calendars, weekly and monthly agenda and special events to write down.
Some planners are designed and made thinking on different purposes, you can find planners designed for students and for professional purpose.
Nowadays it will be easier for you to find the right planner to start building up the lifestyle you want to have!