Life is short to spend it doing thousand of things and never being able to achieve a goal or your dream life, it's time to work smarter and achieve more.
Welcome to Best Personal Planner (dot) com!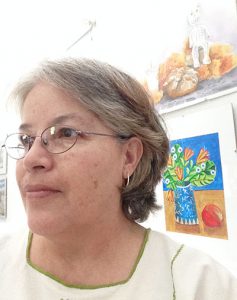 My name is Alejandra, I'm 60 years old and mother of 3 young adults (all boys)  and grandmother of one 8 year old boy and a grand daughter of one year old.
There was the time when I had to work as a single mother, make a full income and raise 3 kids, and still find some time to have some quality time for the family on the weekends.
Time flies so fast and here I am writing a blog to share with you about what I found about getting organized and about what I learned from it.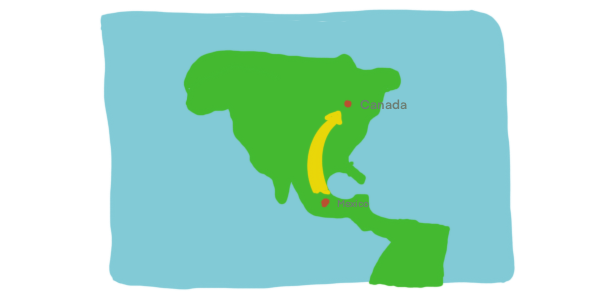 I was born in Mexico and now I live in the country in Canada, Southwestern Quebec, I work part time as a family assistant of a family with triples 9 years old (all boys too).
Some days my life is just a go go go! and some days my life is more relaxed.
---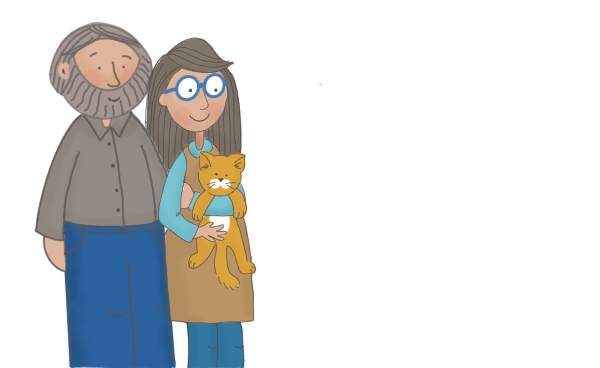 I live in an old log house with my husband and with a cat in the country in a small and beautiful property, half of the year is all covered with snow and half of the year we (my husband and I) enjoy of the most beautiful yard with a green lawn and a small garden where we grow our vegetables.
I studied hospitality management and my passion is on arts and making quilts.
I'm also an illustrator and I spend most of the time sketching on my sketchbooks and planners.
---
On this blog you'll find also some of my illustrations and I'll be sharing some spreads you can use on your Bullet Journal with some of my work as an illustrator. (hope you like my work and help me to share my work on your Social Media)
On this blog you'll find also some affiliate links, as I share the tools I use to get organized and to sketch, draw and doodle, I'll be sharing only the tools I use everyday and tools I find work well.
As you make a purchase using the affiliate links I share on this blog, I will get a small % of your purchase, this will help me to keep blogging to share you more tips, more ideas that will help you to achieve your goals.
A big THANK YOU!
---
In Mexico I made my full income to support my family as a single mom on making quilts.
I could achieved my goals of paying the bills every month and paid off my own house.
I still have a dream to keep working on what I love to do, arts,  today "how to do business" have changed a lot, and we are so lucky to be able to stay at home and run a successful business. You can check my quilt's website on Alejandra's Quilt Studio.com
Learn how to be productive instead of being busy all the time.
My goal on this blog is to help you to get organized and get the most of your time.
When you as I did, learn to set priorities and work on task that will get you to achieve your goals, work will change to a moment when you can work fast, easier and with a meaning point.
You will then achieve your goals easier and faster and you will get more free time to do those things you always wanted to do but you didn't have time.
Let me share with you some tips and how to, to help you to make of your time a great adventure.
Sketching, doodling and make your life prettier.
I will be also sharing some tips about how to draw and how to doodle and even how to create your own Bullet Journal spreads.
Black and white or with doodles and art here and there, a Bullet Journal or your personal planner will be always the best tool you can have in your hands to help you to build up the lifestyle you always have dreamed to have.
As you work to create each page on your notebook, bullet journal or personal planner, you'll see how your life will improve and things will be easier for you.
The tools you will need to work to make your plans to achieve your goals are simple, you might have them all at home already, take a look to the list of my favorite journalism tools here.
From how to plan the next day, to how to plan your next vacations to how to work to get a better job or how to start working on your own, everything goes on your notebook.
You can keep it simple or you can create art on it, it will depend on you, but I'll be sharing all my secrets to help you to get organized and to learn how to add a simple doodle on each page of it, or to create the most amazing art!
The first step is simple, follow me on social media and find an old notebook and start working on it.
Soon you'll discover your own creativity and you'll learn how to plan every day, every week and month after month you'll be amazed to see how far you gotten.
Enjoyed this page, and you want to visit my blog again, share it on your Social Media 🙂