Life is short to spend it doing thousand of things and never being able to achieve a goal or your dream life, it's time to work smarter and achieve more.
Welcome!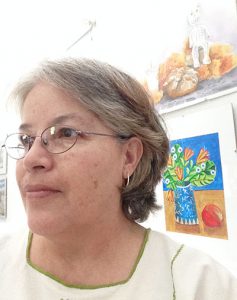 My name is Alejandra, I'm 50 + years old and mother of 3 young adults (all boys)  and grandmother of one 6 year old boy.
There was the time when I had to work as a single mother, make a full income and raise 3 kids, and still find some time to have some fun the whole family on the weekends.
Time flies so fast and here I am,  I was born in Mexico and now I live in the country in Canada, Southwestern Quebec, I work part time as a family assistant of a family with triples 7 years old (all boys too).
Some days my life is just a go go go! and some days my life is more relaxed.
I live in an old log house in the country in a small and beautiful property, half of the year is all covered with snow and half of the year we (my husband and I) enjoy of the most beautiful yard with a green lawn and a small garden where we grow our vegetables.
I studied hospitality magnament and my passion is on arts and making quilts.
In Mexico I made my full income to support my family on making quilts, I still have a dream to keep working on it, even today "how to do business" have changed a lot, and we are so lucky to be able to stay at home and run a successful business. You can check my quilt's website on Alejandra's Quilt Studio
Learn how to be productive instead of being busy all the time.
My goal on this blog is to help you to get organized and get the most of your time.
When you as I did, learn to set priorities and work on task that will get you to achieve your goals, work will change to a moment when you can work fast, easier and with a meaning point.
You will then achieve your goals easier and faster and you will get more free time to do those things you always wanted to do but you didn't have time.
Let me share with you some tips and how to, to help you to make of your time a great adventure.